Meet Annette

harmonize your home Consultant
Hi, I studied the Art of Feng Shui and Meditation for over 20 years.
Being a global citizen, I have moved home over 30 times and offices on over 21 occasions in Europe, Asia and the US. As a former global finance executive I know what it takes to set up in a new location and thrive in no time.
I help working from home professionals to set up spaces for success that invite opportunities. If you are reading this you are probably looking for a better solution to this next round of working from home – you just found it.

My Approach
The biggest compliments I get are for a humorous, no-nonsense approach paired with clarity. My methods are encouraging and empowering. My personality is energetic, enthusiastic and empathetic. My clients come from all walks and traits of life. Moving forward in life is their top priority.
Every client is unique and so is my approach.
Harmonize Your Home Consultant
Some of the amazing changes my clients experienced while harmonizing their #WFH spaces:
$30,000 movie grant
Money gift $1250
Landing job in the movie industry
Home cooking passion goes pro
Finding love in a coffee-shop
Manifesting the dream home
Winning design contract with Fortune 500 company
Deeply resting after months of sleepless nights
Writers block dissolved
Permanent employment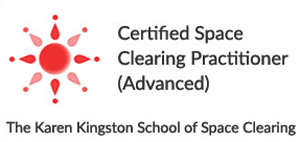 square feet of homes and businesses
different types of business owners and therapists
Happy staff in busy restaurant after space clearing
Annette Kurtz cleared my restaurant, and I am very happy she did so.
Since her clearing our business has improved significantly, and my staff are more relaxed in a very busy environment. The clearing helped to create a wonderful space for our customers and staff to occupy. Particularly since the restaurant has been in continuous operation since the early 1940's; there was a lot to clear. I recommend Annette highly.