Harmonize
Your Home
Annette Kurtz ⋅ 52 Tips to energize Your #Work from Home life
Harmonize Your Home
Make your #WFH extraordinary

Are you feeling distracted and unmotivated while working from home? These tips will transform your #workfromhome from average to extraordinary for increased productivity and success. And truly, #workfromhome can be any space you chose to work from, even during your travels. This book is written with the transient nature of our current environment in mind. Simple and easy to follow. These 52 tips show you how to enhance your flow and with it your motivation and inspiration in any given space.
Yours in Success,
More Details
All the tips in the book that are referencing a link can be found on this site. Here is a quick roadmap for you:
Find entertaining tips in the "Harmonize Your Home DIY Library": Tip #7, #24, #41, #42. You can download, play, read and sketch through these tips with a simple click.
You can set your success into motion with the complimentary "Harmonize Your Home Workbook" which will be sent straight to your inbox. Tips #14, #19, #44
Looking for a short cut to your #WFH success? Check out Tips #15, #21, #31, #36, #48.
Keep your home energized and make your #WFH Success sustainable with The Clutter Free Life 12 Month VIP membership, your best and most attractive option Tip #52.
Or simply sign up for the monthly inspirations at the bottom of this page.
Let's go! Enjoy the flow!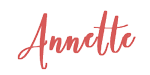 Harmonize Your Home DIY Library Here
Are you a work from home professional? A solopreneur? Are you in a transitional space?
Are you looking to energize your space to elevate productivity and enhance your well-being?
Check out these four links and set your success in motion!
Explore the Lay of the Land
  Learn to navigate your surroundings and go with the flow.  
Setting Up for Success
 Understand how the setup of a room can make or break your success.
Overcome Obstacles
Wittness how letting go of the old clears the path to a better quality of life.
Enhance Your Life using the Bagua
Identify which areas of your home need changing to enhance your life.
Space Clearing Discovery Session
Tip #48
Free 1:1 Phone Consultation
Does your house still feel like someone else's home? Do you have one foot in your new house and one foot still in the previous one? Can't seem to settle and find your groove? Still got some packed boxes from the last move?
Space Clearing is a ceremony that fast tracks the process of making your house feel like home so you can flourish.
Explore in this 20 min free space clearing discovery session what space clearing can do for you. Get Your Virtual 1:1 Session
 Set Yourself Up For Success
Tip #21
Set yourself up for the rock star success you deserve. Does Your #WFH Space reflect your goals?
Value $597.-
More Details
Receive Your 8 Steps to Your #WFH of Success.

Discover in this 60min consultation how to bring your WFH space in alignment with your goals.

Your #WFH Space dialed in – a place of calm and focus where you can be productive, confident and inspired.
Value $597.-
Tame The Papertiger
Tip #36
Are you finding unfinished paperwork is dominating your space and mind? Do you feel low in energy while working from home?
More Details
Receive Your Top 3 Tips to Tame the Papertiger.
Identify in this 60min consultation the biggest obstacle in your #WFH space, let go of tiresome guilt and move towards a sense of order and calm in your #WFH space.
Boost your energy levels and enhance your clarity.
Join The Community

Harmonize Your Home and your Life

Feeling alone with all the challenges #WFH Life brings?
Join the vibrant community and get energized – no need doing it alone. You can join
a free workshop
a 30 day online program
be in a circle
become a VIP member of The Clutter Free Life
Welcome in!
Feng Shui Your Desk
Tip #15
Free online workshop
Starting Feb 17th, 2021
Do you feel a sense of overwhelm when looking at your desk? Are you exceptionally distracted and unproductive? Do you feel at home where you do your work from?
More Details
Whether you are working from your home office, kitchen table or closet, learn in this live webinar what you can do right now to feel energized.
You will walk away with 5 easy to implement tips and be inspired.
Harmonize Your Home
30 day online program
Starting May 6th, 2021
Gain an in-depth understanding on what creates flow in your home and what doesn't.
Learn how you can harmonize your home. This is the course to the bestselling book
More Details
This 30 day online program features
4 x group coaching calls
1 x support call for your case studies
Clarity Circle
Tip #31
6 week online program
Starting Apr 6th, 2021
Do you feel alone tackling the most hairy tasks? Join a small motivated group and have breakthroughs within 6 weeks.
Change chaos for clarity and feeling confident in your #WFH life.
More Details
Uncover the blocks that are standing between you and your progress. Gain clarity where you previously felt overwhelmed. Tackle postponed actions with glee and be energized rather than defeated. Join in this supportive and motivating environment with like-minded peers – you don't have to do it alone.
6 x interactive small group coaching calls
One 1:1 Clarity Booster Call with Annette
Private Group to connect with like-minded participants
Clutterfree Life
Tip #52
12M VIP program
This fun and engaging VIP online program creates a sustainable momentum to live a clutter-free life. Build lasting habits for increased harmony and balance.
More Details
Less stress, more flow. Enjoy more quality time and experience increased inner freedom. Keep up your momentum instead of starting from scratch each time. Be on top of your game, not under a blanket of stuff. Let go of unhealthy connections between you and what no longer serves your bigger purpose in life.
12 group coaching calls 1 x pm
12 support calls 1 x pm
4 x 1 hrs with Annette 1:1
1 x Clarity Circle in 2021
Monthly Tool Sheet
Exclusive Member Area
The investment for this entire VIP program is $2,340 payable as a monthly subscription fee of $195 for the duration of 12 months.
Set your Success in Motion with your "Harmonize Your Home" Bonus Gift
You will discover the flow in your home Tip #14, connect to your Inner Wisdom Tip #19 and receive Your Money Luck Cheat Sheet Tip #44 – the whole bonus gift will be delivered as one complimentary package straight to your inbox.
Sign Up To Receive Your Monthly Inspirations
Stay connected – sign up to receive your newsletter "Monthly Inspirations" and enjoy the vibrant flow in your #WFH Life.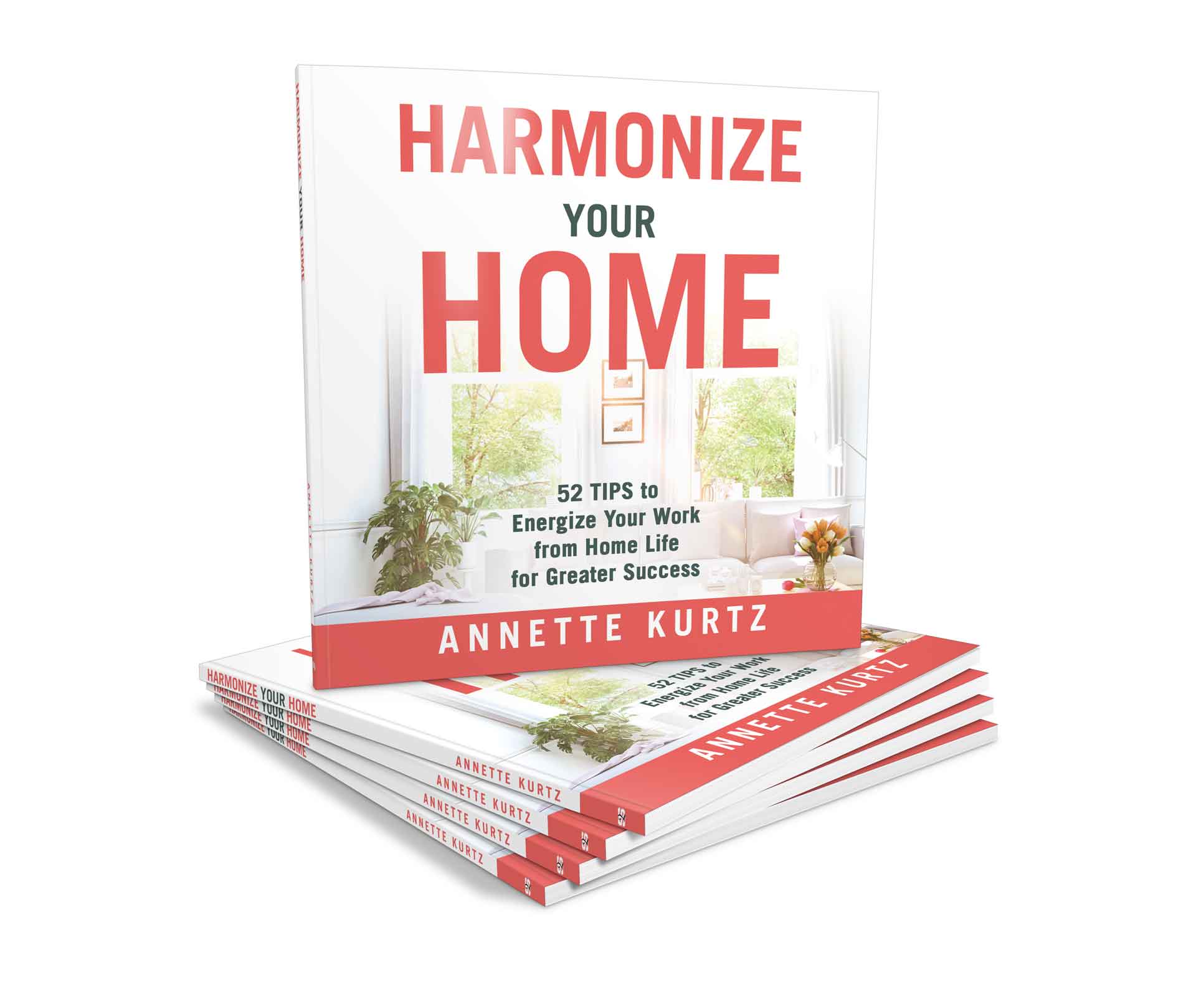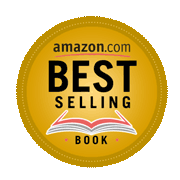 My Book for Working From Home Professionals...
52 Real, actionable and easy to follow tips
Turns your #WFH space into a place of focus and motivation
Starts working instantly on enhancing your #WFH Success
Book Your Personal Consultation
Consultant | Speaker | Author
Set Up Your #WFH Space for Success
Consultant | Speaker | Author
Set Up Your #WFH Space for Success