Online
Courses

Harmonize Your Home
Annette Kurtz
A Soul For Your Home –
A Home For Your Soul
I am working at the interface where physical space and spirituality meet. Our consciousness rests on the external, physical space around us. Our homes become an extension of our consciousness, our inner space. Since we #WFH and spend much more time in our homes, a vibrant and clear space is crucial for our well-being.
Are you lacking clarity? Does your house not feel like home?
Are you struggling to connect with your highest potential?
Clarifying and consecrating the physical space around you increases the energetic vibration of your home. This allows your consciousness to rest on an energetically clear and vibrant space to enhance your clarity and unfold your highest potential while working from home and anything else you do in your home, too.
Yours in Success,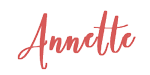 Intuition 101 – A Winter Muse
30 day Virtual Group Program
How to unlock the life-changing skill of your intuition
Use the introspection of winter when our surroundings become more quiet and retreat inside naturally
to enhance your energetic awareness for greater flow and harmony in your home and life.
Next Program is starting in Winter 2024
What You Will Learn:
Discover Your Intuitive Self
Explore Your Dominant Senses
Learn the little known secret of a holisitc decision making process
Detox Awareness Blockers for an intuitive lifestyle
This virtual course is for female professionals who like to trust their intuition more and enhance their energetic awareness especially when choosing their next home.
This is for you if you have a tendency to second-guess yourself and you want to listen to your heart but your mind is louder. If you are looking for your next home but can't decide which home is best for you and your family and you get stuck between a rock and a hard place. And you often think that others might be able to access their intuition just not you.
What to expect:
– Weekly online modules in our private Facebook Group for 4 weeks starting November 27th, 2023
– 60 min live Q&A session Tuesdays Nov 28th, Dec 5th, Dec 12th, Dec 19th @Noon PT
– Training ebooks for each module
– Every live Q&A session includes a guided meditation
Hi, I am Annette

I have moved homes over 30 times and was very aware that the home choices I make will have a strong impact on the shape of my life. As a Feng Shui Consultant and meditator I have trained my energetic awareness for over 20 years.
Once my energetic awareness awakened and I started to follow my intuition everything changed. I am a happier person. Following my inner guidance is now my life's compass and I feel in alignment with my Higher Self.
Participant testimonials:
"As a business coach, I use quite some intuition to help my clients get unstuck and reach their goals. So for me it was great to learn in Annette's four week course where am I intuitive, how does my intuition work, and what kind of lifestyle supports my intuitive side through self-care. Thanks so much, Annette." Tanja, Stuttgart
"Annette gives great examples (ones I never suspected) and realistic steps to make intelligent decisions and foster intuition. I highly recommend this class to anyone who wants to improve their decision-making abilities and see the magic of opening to your intuition." Nina, Minden
"A great workshop, so practical and inspiring!" Eva
"I have never thought of myself as an intuitive person, so I was hesitant to register for the course and slow to get started. I felt that Annette accepted that, and encouraged me to see the potential I do have in me and to face my fears. I appreciated her empathy. I also really appreciated the variety of perspectives, both in the information in the modules and from the other course participants." Allison, Switzerland
"Amazing new perspective about intuition." Alina, Iasi
"Many aspects like Feng Shui, decision making and spiritual knowledge come together when talking about intuition. Thank you Annette" Kerstin, Hamburg
"The course is divided into four modules very clearly… and at the end of every week, there is a QA session, where clients get answers to what bothers them. The course is full of new tips and practical examples. Annette is very helpful to answer your uncertainties." Olga
Join The Community

Harmonize Your Home and your Life

Feeling alone with all the challenges #WFH Life brings?
Join the vibrant community and get energized – no need doing it alone. You can
Join the next free workshop – To Be Announced

Join the seasonal group program – Intuition 101
Be a VIP member of My Clutterfree Life – Spring 2024
Welcome in!
Receive Monthly Inspirations
Yes! I love my community. Join and stay connected – receive your monthly news and tips to enjoy more vibrant flow in your home and #WFH Life.