Our surroundings influence our outlook on life
Story 1: From socially distant teenager to speaker of his class
The first encounter is a Boy's bedroom plus study in Houston, Texas. It is caringly put together and painted in a beautiful sky blue with a marine theme. From the decorations, the bed linen to the desk and play area all is perfectly dialed in. A nice room for a boy, right?
The only problem is, he is no longer a boy, he is a 14 years old teenager. Hhm, no wonder something doesn't fit. He wants to have more friends, be more sociable and also is much more interested in computers than boats really.
The message his room is radiating to him is "Hello, I am a boy, I am 8 years old".
How is a teenager able to do his homework, connect with friends and grow in confidence in this set-up? It constantly threw my client's son back into his childhood, it kept him in the past instead of growing up.
I explain my findings and the effect the message of this room has on her teenage son to his Mum. What is it we can do to help him, she asks? Co-create a room with your son, include features that he loves, that make him feel confident and wanting to have friends over, I suggest. My client was thrilled!
"Our son has grown into an engaged and confident young man"
Two years later I receive a phone call: We started on the room re-decoration right away, our son has grown into an engaged and confident young man who is appreciated by his peers. With happiness in her voice she says, the day you came to our home was a huge turning point in our parent-teenager relationship and in his development. I couldn't be happier for them!
Story 2: From tentative office mates to top producing team
Now we are visiting downtown Reno, Nevada having a glimpse into Miranda's office – a top producing real estate agent. The office is on the top floor of the building and has a most expanding view towards the North. The office is very bright and is hosting desk space for 5 people. Miranda was at crossroads with her business strategy. She wanted to have the team grow together and move to the next level in her business.
The varying engagement levels of her team members and being at crossroads with her business strategy created a tentativeness that didn't match her expertise and strong determination. This tentativeness in the air started to impact her positive attitude, outstanding work ethic and her success. And there was something more.
I noticed a shelf with alcoholic beverages next to her desk
"I occasionally receive these as gifts" she says shrugging her shoulders. It turns out the bottles are just parked there and are collecting dust already. Yet this is the first thing she sees every morning coming into her office.
What is the subconscious message here? Is this a bar? Is it already happy hour? Would the sight of bottles energize you, allow you to focus on your goals or rather make you feel tired and done for the day? By now I am sure you are getting the idea. She took down the bottles and put something in place that raises her motivation when she enters her office. Can you guess what she decorated her wall with?
Next time I visited, Miranda proudly showcased awards of excellence, prizes and accolades
The team members have stepped up to the occasion, too she says, "we are growing as a team and are well on track shifting to the next level in our business". Miranda, I am wishing you and your team every success!
What surrounds us has an impact on our energy levels and the outlook on our business and life
Here is what you can do right now to turn the message of your #WFH space into supporting your goals:
You might want to look around your #WFH space and follow these three steps to set up your #WFH Space for Success:
Take note of the message, the story your #WFH space tells you. Look at your #WFH Space with a pair of fresh eyes as if you would encounter it for the first time

Compare it with your goals and ambitions and what you are set out to achieve in the world, does it align?

Make adjustments to align your message.
I wish you a lot of joy tuning up your #WFH space so it will be aligned with your goals and ambitions. And if you prefer my expert help book your #WFH Assessment here.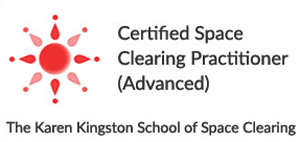 Book Your Personal Consultation
Consultant | Speaker | Author
Set Up your #WFH Space for Success
Consultant | Speaker | Author
Set Up your #WFH Space for Success