I have been invited by Redfin (feel free click on the link to read the full article) to contribute to their last article of 2022. With 2023 just around the corner I was inspired to write about the significance of new beginnings and how best to create them in our homes.
Winds of change
There is magic in every new beginning that lifts and carries us to the next chapter in our life (Hermann Hesse, Stages). To recognize a new beginning and experience its inherent, often spiritual, uplift is crucial for good flow in our home and life. When it is time for a change and we hear the call, the winds of change will give us wings and carry us to where we need to be next. This can be a physical destination or personal development.
There is support from spiritual realms that will overcome many challenges and obstacles. Examples could be a new side hustle or career change, starting to study a new topic, dropping an old habit, clearing out your garage, leaving a disenchanting relationship, stopping self-criticism, moving home… and many more.
Out with the old, in with the new
There is incredible power in releasing something of the past. The coming New Year is an auspicious new beginning to tie up loose ends, as simple as items from our to-do list that have become a constant drag throughout the year. Or as difficult as getting real and canceling the unrealistic promises we made to ourselves for 2022 but weren't able to getting around.
Finishing up at least one item, before New Year starts will be uplifting for several reasons. In keeping our promise we enhance our stamina. This strength will make us more successful in 2023. Releasing an old burden gives us an energyboost to uplevel our start into 2023. We create the mindspace to focus on important projects for 2023 – clarified.
The big threshold
The 1st of the year traditionally is a big threshold in the calendar and an auspicious day to make resolutions for the year. Since so many of us do it and it has been passed on by generations, it carries a big momentum that we can easily hop on and get a lift from. It is within our power to reset and create new beginnings when we need them, too. For many, new beginnings seem random or based on luck. I would agree that big winds of change don't happen daily and carry a component of higher powers and luck.
My personal take to reset aspects of my life is to listen to my inner knowing, being guided by my heart and Spirit, paired with an honest attitude, a dash of enthusiasm and clearly outlined actions steps to follow through.
Create new beginnings whenever you desire change
My top tips to create new beginnings in your home to enhance your life:
Reduce one stress factor from your desk, your home, your life
Create a magical morning routine that supports you throughout your day
Remove previous occupant's energetic residue, life story and dynamics from your home with a space clearing ceremony so you can unfold your life undisturbed
Reset and enhance any aspect of your life by activating an area of the Bagua in your home
You can download these top tips for free at annettekurtz.com/success-bonus
Wishing you many blessings for 2023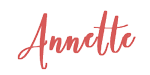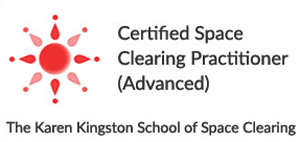 Book Your Personal Consultation
Consultant | Speaker | Author
Set Up your #WFH Space for Success
Consultant | Speaker | Author
Set Up your #WFH Space for Success