Space Clearing
Annette Kurtz
#1 Space Clearing Expert in the U.S.
A Soul For Your Home – A Home For Your Soul
I am working at the interface where physical space and spirituality meet. Our consciousness rests on the external, physical space around us. Our homes become an extension of our consciousness, our inner space. When the external space is not in alignment with who we are and where we want to be in life, we experience a disruption in the energy flow, we don't feel at home in our house or within ourselves.
There are many reasons why this can happen. When we move into a new home, the place feels like the previous owner / tenants have left their juju behind, good or bad. And after having lived for years in the same place within the same groove, we and our homes might feel a little tired of it and we can all benefit from a freshly space cleared home to rejuvenate ourselves and our intentions, setting a fresh impulse to manifest the next level of our lives.
Space Clearing is a short cut to make a house a home, to renew and revitalize the energy flow for our increased physical, emotional, mental and spiritual well-being.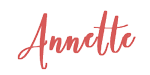 Space Clearing Consultations
Harmonize Your Home and Heal Your Life

Experiences not only shape our memory, but also leave their mark on our homes and living environments. Even if an event took place a long time ago, such as arguments, unhealthy habits, depression, death, divorce, illness, business failures or misfortune even strangely repeating patterns, the energetic effect is imprinted in the home and can impact the residents / new owners for years to come. We perceive these energy fields both consciously and unconsciously and react with a feeling of ease or discomfort.
When we enter a home or apartment, we immediately feel relaxed or uncomfortable. Every room has a particular energetic vibration that resonates with our body of energy. Rooms act like mirrors that show us whether we are living in harmony with ourselves and our surroundings or if we experience sources of interference and lack of vibrancy. In such cases, we feel our life has been put on hold, we feel off-track, strangely interrupted and are tired for no reason, can't get our feet onto the ground or materialize what we want in life and space clearing is very effective in removing these interferences from homes so we can unfold our highest potential.
Is Space Clearing for you? This is how I work …
Introduction
Step 1
We'll start out by getting to know your challenge:
What change do you wish to see in your life?
Where do you feel your life is not flowing properly?
What in your home is disrupting your manifesting abilities?
Where would you like to be in 1 to 3 years?
No matter where you are, our first conversation will get things started.
 Discovery
Step 2
The next step is to develop your individual master plan for your space clearing:
What is your motivation to reset and revitalize your home or business?
How large is your space and how many people live there?
What did you notice changed in your life since you moved to your new home?
All of these questions will help us to determine the time required and the fees.
Ceremony
STEP 3
Now the space clearing in your home or business can begin. You will best enjoy the ceremony as a stress-free retreat from your everyday life.
Make sure you keep your schedule clear that day. This allows you to begin your inner journey as we turn your home into your sanctuary.
Depending on the size of your home or business, this can take anywhere from three to eight hours.
Integration
STEP 4
After the space clearing ceremony, the goal is to integrate the impulses from the ceremony into your life.
How do you feel and how does your home feel?
What will you do to carry the fresh momentum forward?
How will you implement the steps?
Wishing you all a happy and prosperous 2023!
Special Online Event: Power Hour 2023
New York, NY
Denver, CO
Seattle, WA
London
Stockholm
Berlin
Amsterdam
Travel on Demand – Anywhere you need me
Frequently Asked Questions
Learn How it Works!
What is space clearing?
Space Clearing clears out stagnant and burdensome energies in your home to give momentum to your personal development. After all, outer clarity is inner clarity.
The concept of space clearing became popular in the 1990s through the work of Karen Kingston. In her book Creating Sacred Space with Feng Shui, she describes how we can use powerful clearing methods to get rid of energetic blockages and deeply imprinted stagnancies from predecessors. 
Space clearing is an art form that uses the principles of Feng Shui to clear out stagnant energy in our homes.
If you want to break old ties and habits, space clearing can help. This starts by identifying invisible blockages, which are then bid farewell in a sacred ceremony.
Spaces are cleared of the energetic imprints that are not in alignment with your highest truth. The clearing and revitalizing of energies makes room for new beginnings and allows for everything to flow better in your life. This supports you greatly to embark on the next phase of your life and living life to the fullest. 
Space clearing is based on a tradition dating back thousands of years
Space clearing opens your awareness to invisible energies. It can help you to create from the power within you. It clears inner blockages, thus leading to clarity and manifesting your goals.
Where Do I Offer Space Clearing, Clutter Clearing and Feng Shui Consultations?
I live in Nevada in the United States. I travel and support clients in all US states and visit Germany and Singapore every year for consultations.
In Germany the following cities:
Berlin / Frankfurt / Hamburg / Munich / Stuttgart
In the US the following states are on my travel agenda
Alaska
Arizona
California
Colorado
Connecticut
Florida
Georgia
Hawaii
Maryland
Massachusetts
Nevada
New Jersey
New Mexico
New York
Ohio
Oregon
Pennsylvania
Texas
Utah
Virginia
Washington
What Is Involved in a Space Clearing Consultation?
The space clearing ceremony takes place in your home or office. During the sacred space clearing ceremony, I am in close dialogue with my clients and their spaces:
As soon as I arrive in your space, I connect with the energies in the room. I locate energetic blockages in your home, apartment, or office. By making them visible, areas of subtle interference are cleared, which transform the space. An active client participation has a positive impact on the overall result. Through the space clearing process, the energy of the space — known as Qi (Chi) — is purified and revitalized. Removing energetic blockages in a home often brings light and clarity to specific areas of personal growth and leads to a greater awareness of your highest full potential.
A space clearing consultation always follows these steps:
1. An informational conversation by phone to discuss your situation
2. A personal introductory conversation and on-site walkthrough of the space
3. An energy analysis of the home or office
4. Beginning of the sacred space clearing ceremony
5. Energetic clearing, purification, and consecration of the space
6. Chakra Energy Alignment for the client
7. Purposeful meditation
8. Intentional Blessings
9. Closing and recommended next steps
After we complete the consultation, I am available for a limited number of personal coaching sessions by Skype to facilitate your new beginnings. This will allow you to continue your newly gained momentum and give it longevity. This is particularly recommended for clients who are at crossroads to new beginnings, starting a new chapter in their lives and who are looking for a transformation catalyst.
How Can You Prepare Yourself?
What is the best way to prepare yourself for a space clearing and feng shui consultation?
It is best to spend some time in peace and quiet setting out your intentions and putting your life into a greater perspective.
Enjoy some quiet time to become clear about your intentions and your higher purpose. The greater clarity you have, the more successful the space clearing and feng shui ceremony will be for you.
Prepare yourself and your home for a spiritual experience. This will work best if you do something very consciously for yourself and for your home, for example cleaning, tidying up, decluttering, or fasting for a day.
How can space clearing help me?
Space Clearing can help you in any aspect of your life where you feel blocked or stuck: in your job, in your personal life, and in your home.
Whether you feel stuck, are dealing with family problems, professional challenges, inner imbalance, or an upcoming move, space clearing is a positive catalyst for your personal change.
The focus is often on major life changes, personal and professional areas of one's life:
Personal development: clarity, self-discovery, self-realization, creative phases, spiritual journey, total reset
Family and relationships: harmonization, new phases of life, a growing family, parent-child relationships
Love and romance: letting go of a past relationship, a new relationship, taking a relationship to a deeper level, the desire for a partner
Houses / apartments / real estate: moving, moving in, moving out, clearing the energy of the previous resident, grounding energy in the home, clutter, revitalizing the energy field, changing tenants, selling a property, clearing energetic fragments, releasing apparitions and appearances into the light
Spiritual journey: meditation, yoga
Career: starting a new career, professional development, rejoining the workforce
Business: growing teams, new business ideas, increasing sales, implementing change
Health: bringing closure to a period of illness, foster energetic healing, complimentary to alternative therapies
Private practices and therapeutic spaces: new practice spaces, clear practice and group rooms, energetic space clearing, lifting and clearing the energy of a room
Closure: separation, death, divorce, grief, loss, crisis, prepare the rooms for the sick or dying
Pets: behavioral problems and stress in pets
New Beginnings: transformation catalyst, supporting change
What Are the Main Motivations for a Space Clearing?
Space clearing for love
Space clearing for change
Space clearing for an inauguration and moving in
Space clearing after a renovation
Space clearing after a separation, divorce or legal battle
Space clearing after a severe illness,
Space clearing after a death
Space clearing to enhance Feng Shui
Space clearing to facilitate clutter clearing
Space clearing after burglary
Space clearing for improved communication
Space clearing for a new start
Space clearing to welcome a child
Space clearing for success
Space clearing to create energetic boundaries to enhance psychic safety
Space clearing to enhance family life
Space clearing to deepen intimacy 
Space clearing to support a spiritual lifestyle
Space clearing for stressed pets
What are the Fees for a Space Clearing Consultation?
Every space clearing consultation is tailored to your individual needs. The price is based on the scope and complexity of your needs, the size of your space, how many floors and rooms the residence includes.
I create an individual quote for every client based on their individual requests and the size of the home or business plus travel expenses. A rough fee guideline is below.
To receive an individual quote, please call or email me.
Let me know your needs, the size of your space, where your home or office is located, and your telephone number. I will get back to you as soon as possible.
Fee guideline:
Base Fee $3,000 plus travel expenses for properties up to 4,000 sqf.
For larger properties, condos and NY studios please inquire for a customized quote.
VIP Members receive 15% discount.
What Is the Difference between Space Clearing and Clutter Clearing?
Space clearing is a ceremony that purifies and revitalizes stagnant energies in homes and offices. Clutter clearing is a recommended step to prepare for a space clearing ceremony.
Annette Kurtz's Appointment Calendar
I travel a great deal. My appointment calendar and locations for personal consultations, seminars, and presentations on space clearing, clutter clearing, and feng shui can be found on my travel calendar.
Clear, structured and in harmony with you: this is how I work
Working together with you will always start with a personal conversation.
During the conversation, we often get on the right path almost automatically. Is a clutter-clearing session enough for your current challenges? Will a Feng Shui consultation restore the flows of energy in your life? Or will it take a sacred space clearing ceremony to bring all the energies in your surroundings back into equilibrium? Discover in a complimentary conversation which option is best for you. Space Clearing Testimonials

"Our house seems to be vibrating with joy and all of us notice how light and happy we feel since Annette space cleared our house two weeks ago. There was a heaviness here that has completely lifted. I know a number of space clearers who were trained in Bali by Karen Kingston and all of them say Annette is the very best. They are correct.
This is the second time Annette has cleared for us and I will be sure to continue to invite her here. I start to feel her before she even arrives and her work is so powerful. Immediately we noticed other positive changes happening in our lives and this was our experience the last time Annette cleared for us. My career felt stuck four years ago and within a short time I was debuting at Carnegie Hall at 52 years old and returning there again at 53. Sound crazy? It isn't. You have to experience this work yourself to understand its impact on your life.
More than anything else, Annette's work removes obstacles from your life and enables you to reach your goals. If anyone has more questions, feel free to reach out to me. Words fail me to express all I feel about Annette and her work!
Book Your Personal Consultation
Consultant | Speaker | Author
#1 Space Clearing Expert in the U.S.