I reached the elegant, wooden desk in the corner of the living room just next to the entrance of her bedroom. When suddenly during the hand sensing tour around the home on Riverside, New York my breathing came to an abrupt halt. Sharp numbing pain shot into my hands and my body started trembling inside. The flash back images emerging in front of my inner eye were horrifying. All of a sudden everything turned hopeless and grey and I could see where these memories originated from.
The desk – a witness of time
I got the glimpse of a frail woman who used to be sitting at this desk. A holocaust survivor. Refined hands who cathartically testified the pain and the horror of her life endurances through her writings. She sold the apartment to my client. She left the desk behind, still carrying the memories of what was then.
Never to be forgotten.
With all its memories deeply engrained, this desk very much determined the feel of the home and the owner's well-being and her way of life. It didn't allow her to live her life freely. All was overshadowed by the pain and suffering of the holocaust memories.
A school excursion
When I was about nine years old, my school organized our yearly excursion. This meant we would have a day off from school with our lunch boxes in our knapsacks and some change for a lemonade or ice-cream on the way. That day all children were to visit a concentration camp. It was a sunny day with leaves quivering on the cottonwood trees in a golden color when we arrived. The atmosphere was ombre and grave.
I recall the careful walk down the steps to a gas chamber. A rusty old door, heavy and gloomy. We could not go inside. Staying outside that old door like through a veil I perceived shadows of groups of people floating in the raising autumn mist.
I was terrified and shocked and I must have wiped my eyes. I don't think I understood what I saw that day, I didn't speak to anyone. I had bad dreams for long. It took 30+ years for this memory to resurface in my consciousness and to acknowledge what I had experienced that day. I had the gift of seeing from an early age and I had closed my eyes to it, terrified of what I saw.
I felt my country's karma heavily weighing on my chest
when I said "I want you to know that I am German. Are you comfortable for me coming to your home?" I asked my client during our initial phone conversation, when I got the sense that her people were hurt by my people. And she replied: "My family is Jewish, I thank you for addressing it. I will be so grateful for your visit and the work you can do to help me". For a moment, there was a warm silence between us. "It will be an honor to meet you" I concluded.
When I finished the space clearing ceremony on the Upper West Side, I felt deep peace entrenching us all around. It was noticeable in her eyes, in her heart, in her apartment and within myself.
A cosmic blessing had landed on my client and I
Two strangers meeting heart to heart, human to human. Two women surpassing the cultural history, the horrendous trauma, the wrong doings, the inexplicable suffering and shame.
Leaving the past of generations behind us
We were willing to walk through the fire together to foster peace for the future and understanding amongst us.
We silently hugged good-bye and I noticed that we both had tears of gratitude in our eyes. As the cab was gliding down Columbus Avenue I marveled at this cosmic plan for us to meet. And high up in the spheres … the Gods are smiling.
Shalom Aleichem.
You never know what in your home impedes you from moving forward. If you feel you are not living the life you are supposed to be living, feel free to contact me for a consultation.
With so much love,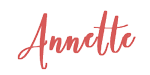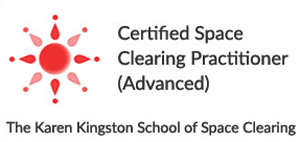 Book Your Personal Consultation
Consultant | Speaker | Author
Set Up your #WFH Space for Success
Consultant | Speaker | Author
Set Up your #WFH Space for Success