Have you ever noticed an inexplicable smell in your home? 
Have you ever stepped into a room where you felt a sacredness present? 
As many of you know my passion is to space clear homes. Removing obstacles on several levels so my clients can thrive in live and are able to aim for their highest purpose. Without being interrupted by the intangible, energetic debris left behind by a previous owner's life story or even their own past.
Last week I was called to Brooklyn, NY were my client reported an unusual pocket of non-physical smell in his home. He felt it is disturbing him in moving to the next level in his life that he so clearly envisions. But for some strange reason this inexplicable smell brought up parts of his past that he wanted to shed and leave behind.
Where physical space and spirituality meet 
I feel so honored having an opportunity to work with my clients on this sacred interface where physical space and spirituality meet. After a home has been cleared and consecrated and is reverberating with this fresh, vibrant and clear energy, I use the sound of my space clearing bell to energetically cleanse and heal my clients central channel of energy along the chakras from the root chakra to above the crown chakra.
It is crucial for a home to be clear and revitalized to be perceptive to higher energies around us and within us. As Dr Samuel Sagan explains in his book Awakening the Third Eye:
"Angels live in very pure spheres and some physical environments are simply not fit for them to connect with. If the place is too dirty or messy, if the vibrations are too heavy, if there have been people drinking alcohol or fighting, or if the place is full of the smell of tobacco, then to the angel it is a suffocating space. The angel cannot approach or connect with you."
How do you notice the Light of a Spiritual Presence?
Back to Brooklyn. My client experienced a profound release and opening during this personal belling. The space in his home surrounding us felt sacred and time was transcendent in nature, very still and pregnant with Spirit when the last upward spiraling sound of the bell slowly faded. What opened was a space of another dimension, a spiritual one.
This became very tangible for him. He remembered. He remembered the light of the spiritual presence that was always around him when he was little. So deeply comforting, so feeling at home. His words: "There is so much freedom. I feel so connected. It is so effortless."
Every Human Being has a Spiritual Dimension
After a spiritual reconnection experience like this, you and your life will never feel the same. It's what makes life so sacred, being able to remember one's spiritual dimension. 
Here are just some of the experiences my clients share about their spiritual reconnection experience:
sense of belonging

immense joy

deep, inner peace

filled with spiritual light

feeling at home
Dear readers, wishing you refined perception and an energetically clear and sound place to call your home. May the magnificent light of spiritual realms surround you and guide you, always. 
Is an energetically clear home and the prospect of spiritual reconnection appealing? Feel free to book your complimentary Space Clearing Discovery Session to find out more.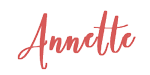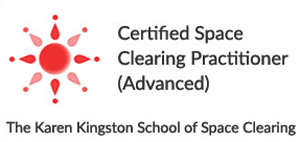 Book Your Personal Consultation
Consultant | Speaker | Author
Set Up your #WFH Space for Success
Consultant | Speaker | Author
Set Up your #WFH Space for Success